Special Issue on Intelligent Wireless Systems
2021-03-20
Special Issue on Intelligent Wireless Systems
Special Issue Editors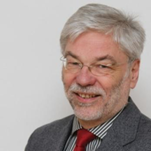 Prof. Dr. Uwe Grossmann https://www.fh-dortmund.de/en/fb/9/personen/lehr/grossmann/index.php, https://www.researchgate.net/profile/Uwe_Grossmann
Guest Editor
IDiAL Institute for the Digital Transformation of Application and Living Domains, Faculty of Business Administration, Dortmund University of Applied Sciences and Arts, Emil-Figge-Strasse 44, 44227 Dortmund, Germany
Interests: Mobile Business; Information Technology; Collaborative Business Models; Fair allocation.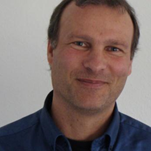 Prof. Kai-Oliver Detken https://www.researchgate.net/profile/Kai-Oliver_Detken, www.decoit.de
Guest Editor
DECOIT GmbH, Fahrenheitstr. 9, D-28359 Bremen, Germany
Interests: Mobile Computing; Network Security; Security; Cloud Computing; LAN; Information and Communication Technology; Usability; Virtualization technology; Wireless Networks; Computer Networks Security.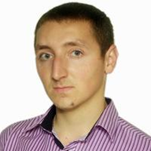 Dr. Taras Maksymyuk https://lp.academia.edu/TarasMaksymyuk, https://orcid.org/0000-0002-2739-9862, https://www.researchgate.net/profile/Taras_Maksymyuk
Guest Editor
Lviv Polytechnic National University, 12 Bandery str., 79013 Lviv, Ukraine
Interests: Antennas and Propagation; Electronics and Communication Engineering; Communication & Signal Processing; Optics; Information and Communication Technology; Digital Signal Processing; Radio Communication; Signal Processing for Communication; Signal Processing; Network Architecture.
Special Issue Information
Dear Colleagues,
5th IEEE International Symposium on Smart and Wireless Systems within the International Conferences on Intelligent Data Acquisition and Advanced Computing Systems was held on September 17 to 18, 2020 at Dortmund University of Applied Sciences and Arts, Dortmund, Germany.
The Symposium was exploring wireless systems and their applications. The aim of the Symposium was to exchange experience and enhance scientific collaboration In particular, papers focusing on novel developments in wireless radio technologies, wireless network architectures, advanced IoT applications and services and smart wireless systems were welcomed.
This Special Issue will contain extended versions of selected papers accepted for IDAACS-SWS-2020. We warmly invite researchers to submit their contributions to this Special Issue. Potential topics include but are not limited to:
Wireless Radio Technologies:
modulation, coding, diversity
information-theoretic aspects of wireless communications
interference characterization and avoidance
cognitive radio, multi user detection
ultra-wide bandwidth communication
wireless MAC protocols: design, capacity and analysis;
security and safety with wireless systems
localization for wireless networks
antenna design and simulation
ultra low power designs, incl. energy harvesting
commissioning, analysing and monitoring of distributed wireless networks
standardization & harmonization
RFID & NFC
new development for LTE, 5G, NB-IOT IEEE802.15.4 & ZigBee
DECT & DECT ULE
IPv6 for Wireless, 6LoWPAN
Bluetooth
narrowband long range technologies, like SigFox, Weightless, LoRa, LoRaWAN
Wireless Network Architectures:
proxies and middleware for wireless networks
QoS support, middleware
innovative user interfaces, peer-to-peer services for multimedia
AAA, application-oriented network management
monitoring, intrusion detection and intrusion prevention
personalization, service discovery, profiles and profiling
Advanced IoT Applications and Services:
edge computing
emerging wireless/mobile applications
multimedia & SIP based service
context and location-aware wireless services and applications
wireless for telemedicine, and e-health services
wireless for intelligent transportation systems (ITS),
including Car-2-Car- and Car-2-X communication
integration of sensor-actuator-networks into Cloudbased services
industrial applications (Industry 4.0)
wireless for machine-to-machine (M2M) applications
wireless for emergency and security systems
Business process for wireless applications and services
Business models for wireless applications and services
wireless for smart city applications
wireless for smart home and smart building applications
wireless for smart meter and smart grid applications
wireless for future and digital cities
wireless city networks
ambient assisted living (AAL)
mobility monitoring and control in smart environments
use cases for smart homes and smart cities
sociocultural challenges in smart environments
smart information processing and smart analytics
security aspects of smart and wireless systems
The Special Issue also welcomes external contributions from interested researchers on the above mentioned topics.
Prof. Dr. Uwe Grossmann
Prof. Dr. Kai-Oliver Detken
Dr. Taras Maksymyuk
Guest Editors
Manuscript Submission Information
Manuscripts should be submitted online at https://computingonline.net by registering and logging in to this website. Once you are registered, go to the submission form. Manuscripts can be submitted until the deadline. All papers will be peer-reviewed. Accepted papers will be published continuously in the journal (as soon as accepted).  
Submitted manuscripts should not have been published previously, nor be under consideration for publication elsewhere (except IDAACS-SWS-2020 proceedings papers). All manuscripts are thoroughly refereed through a single-blind peer-review process. A guide for authors and other relevant information for submission of manuscripts is available on the https://computingonline.net/computing/about/submissions page. Submitted papers should be well formatted and use a good English.
In addition, please upload a Cover Letter, explaining exactly what has been extended from the IDAACS-SWS-2020 proceedings version. Moreover, a new contribution has to be described shortly in the Chapter Introduction of the extended version of the paper. Please note that IJC only considers "Technical Extensions"; i.e., the extension must present new technical part(s), not just more explanation, etc.
IDAACS-SWS-2020 publication must be put into References section and cited in the paper.
Manuscript submission date:           31 June 2021
Published papers (0):
Planned papers (0):